Japan 1945: A U S Marine's Photographs From Ground Zero артикул 1621a.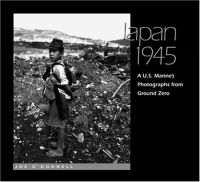 Book DescriptionIn September 1945 Joe ODonnell was a twenty-three-year-old Marine Corps photographer wading ashore in Japan, then under American occupation His orders were to document the aftermath of U S bombing raids in Japanese cities, including not only Hiroshima and Nagasaki, but also cities such as Sasebo, one of the more than sixty обякй Japanese cities firebombed before the atomic blasts "The people I met," he now recalls, "the suffering I witnessed, and the scenes of incredible devastation taken by my camera caused me to question every belief I had previously held about my so-called enemies " In addition to the official photographs he turned over to his superiors, ODonnell recorded some three hundred images for himself, but following his discharge from the Marines he could not bear to look at them He put the negatives in a trunk that remained unopened until 1989, when he finally felt compelled to confront once more what he had he had seen through his lens during his seven months in postwar Japan Now, for this remarkable book, seventy-four of these photographs have been assembled The images of destructiona panorama of Ground Zero at Nagasaki, a lone building still standing near the Aioi Bridge at Hiroshima, a fourteen-year-old burn victim lying in a comaare, of course, wrenching beyond words But the book includes hopeful images as well, and these are equally affectingchildren playing on a road, young girls carrying their infant siblings on their backs as they go about everyday routines, geishas performing a traditional dance, Marine boots mingled with Japanese sandals outside a church entrance Exhibited in Europe and Japan during the 1990s, ODonnells photographs were first published in book form in a 1995 Japanese edition This edition, the first to appear in the United States, includes an additional twenty photographs and will bring ODonnells eloquent testament to the horrors of war to an even wider audience. 2005 г 87 стр ISBN 0826514677.
.
Misteri The Sicilian Easter Processions артикул 1623a.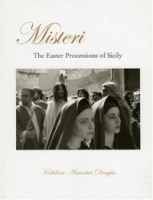 Book DescriptionDouglas series of photographs in Misteri The Sicilian Easter Processions capture the marvelous landscape of rituals that claim roots dating back countless generations Stunning color and black and white photographs that co mingle photo journalistic and fine art visions into a melange that leaves the viewer a stunned participant обякт in the ancient rites of the Easter Processions of that most mysterious land, Sicily. 2003 г 52 стр ISBN 0971315477.
.
Women to Women : A New Plan for Success and Well-Being from Today's Most Celebrated Women артикул 1625a.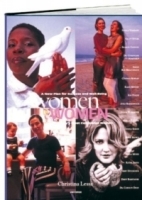 Book Description In this essential book for women, Christina Lessa, a wife, mother, and established photojournalist, has interviewed and photographed nineteen remarkable achievers at the tops of their fields-- from health experts to spiritual leadersto successful businesswomen Each woman offers her secrets to maintaining a sound mind and обякч fit body in today's modern world Now, rather than consulting multiple books by a variety of experts to get the advice they need, women can have it in one comprehensive manual Selected to cover the fundamental components of a woman's lifestyle-- nutrition, fitness, beauty, rest and relaxation, sex, work, family, finance, and spirituality-- the experts in this book provide easy-to-follow regimens that even the busiest woman can follow Yoga guru Sharon Gannon offers a revitalizing workout that any woman can do Makeup artist Bobbi Brown lists ways to look beautiful and confident at every age Spiritual leader Iyanla Vanzant guides women toward a happier, more fulfilling life Packed with practical advice and evocative photographs, this is the perfect book for any woman who makes a promise to herself that she will put her health first in the next millennium Iyanla Vanzant * Trudy Styler * Sharon Gannon * Dr Christine Northrup * Sarah Ban Breathnach * Cynthia Rowley * Ellen McGirt * Kim Polese * Anka Radacovich * Sylvia Weinstock * Marcia Kilgore * Donna Karan * Bobbi Brown * Nina Kelly * Verna Moses * Kathy Smith * Abby Hitchcock * Drew Barrymore * Dr Carolyn Dean. 2004 г 160 стр ISBN 0789310856.
.
Fieldwork: Landscape Architecture Europe артикул 1627a.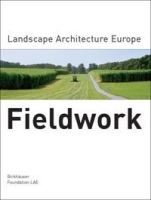 Fieldwork presents 42 groundbreaking landscape architecture projects that exhibit a profound sensitivity to materials and a respect for local customs This definitive work on the state of contemporary European landscape architecture features seven essays on European cartography, the cultivated landscape, the history of landscape architecture, обялк and the development of suburbia The projects and texts have been selected by an independent jury of practicing landscape architects from various European countries and edited by a team of experts in the field. 2006 г Твердый переплет, 264 стр ISBN 3764375086.
.
In Detail: Semi-Detached and Terraced Houses артикул 1629a.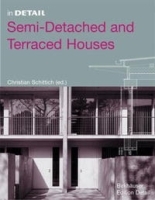 The desire to own a home of one's own is still the leading motivation for those buying and constructing new buildings Row and twin houses constitute an affordable alternative to the single-family house, especially for young or middle-income families In times of tight budgets and rising energy and investment costs, they represent a sensible alternative обялц to the freestanding single-family house In Detail: Row and Twin Houses features numerous international examples of these appealing, high-quality homes The houses are organized by building material and clearly documented with site plans, ground-floor plans, interrelated sections, and the kind of informative high-quality technical drawings readers have come to expect from the In Detail series In addition to analyzing the typology of the high-density, single-family house, this volume introduces different planning and financing models as well as energy-saving building methods and construction with prefabricated parts. 2006 г Твердый переплет, 176 стр ISBN 3764374896.
.
Imagined Interiors: Representing the Domestic Interior since the Renaissance артикул 1622a.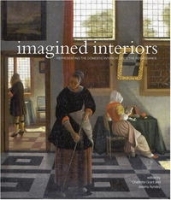 This innovative book examines the changing ways in which the domestic interior has been represented in the West over the last 500 years Looking at a rich array of depictions of the home, including paintings, novels, television, film, diaries, sketches, nd photographs by such artists as Vermeer, Hogarth, Alfred Hitchcock, Bill Brandt, and many обякм others, Imagined Interiors features everything from grand decorative schemes to simple cottages It takes a completely new and original look at a subject no previously covered in this depth and breadth. 2006 г Твердый переплет, 320 стр ISBN 1851774920.
.
Contemporary Urban Planning (7th Edition) артикул 1624a.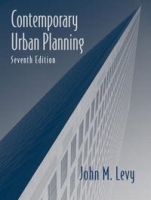 Based on the author's extensive experience as a working planner, this book gives readers an insider's view of sub-state urban planningthe nitty-gritty details on the interplay of politics, law, money, and interest groups The author takes a balanced, non-judgmental approach to introduce a range of ideological and political perspectives обяку on the operation of political, economic, and demographic forces in city planning Unlike other books on the subject, this one is strong in its coverage of economics, law, finance, and urban governance It examines the underlying forces of growth and change and discusses frankly who benefits and loses by particular decisions A four-part organization covers the background and development of contemporary planning; the structure and practice of contemporary planning; fields of planning; and national planning in the United States and other nations, and planning theory For individuals headed for a career in planning. 2005 г Мягкая обложка, 384 стр ISBN 0131930680.
.
National Geographic MOMENTS: WEDDINGS (National Geographic Moments) артикул 1626a.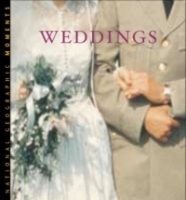 Book DescriptionSpellbinding, vivid photographs portray the diverse ways various cultures celebrate the tradition of matrimony around the globe The preparations, the ceremonies, the joining together of a couple, the giving away of a child, and much more, are captured in moving, beautiful photographs An extraordinary collection of touching обякэ moments, Weddings joyfully displays the art and spirit of matrimony. 2003 г 160 стр ISBN 0792261852.
.
Approaching Photography : 'A Seminal Work Revised and Updated' артикул 1628a.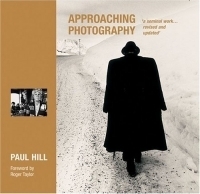 Book Description An invaluable course in photographic aesthetics "--Modern Photography Paul Hill's seminal book of photojournalism is back, now revised to cover the most contemporary issues in photography, and more beautiful than ever,with bronze panels and lettering on the cover The focus is on the images themselves, with abundant обялх examples by some of the world's finest practitioners The exquisitely designed pages feature Hill's own works, of course, and also those of such greats asVictor Burgin, Fay Godwin, Emmett Godwin, Duane Michals, and Jo Spence Hill tackles such basic but important topics as how the camera sees photographs and how to read them, and also analyzes contemporary attitudes to photography and the different approaches taken by a variety of photographers to a range of subjects. 2005 г 168 стр ISBN 1861083238.
.
Afterwar : Veterans from a World in Conflict артикул 1630a.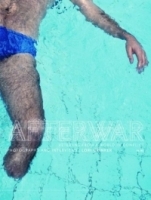 Book Description Afterwar: Veterans from a World in Conflict is a culmination of 15 years spent photographing and interviewing men, women and children who have been on the frontlines of every major conflict of the past century It is a portrait documenting the deep physical and psychological effects on the veterans whose bodies and minds are changed обялч forever It is not the "politics" of a particular war that the people in this work represent, but rather a portrayal of our culture of warring and the aftermath of war in human terms Organized in reverse chronological order, from the most recently ended conflicts to the early part of the century, the book includes Sri Lanka, Liberia, Northern Ireland, Bosnia, Israel-Palestine, El Salvador, Cambodia, Eritrea-Ethiopia, the Persian Gulf, Afghanistan, Lebanon, the Falkland Islands, Vietnam, the Middle East, Bangladesh, Malaysia, Algeria, Indochina, Korea, China, World War II, Spain and World War I Lori Grinker, born in 1957 in New York, is a member of the photo agency Contact Press Images Her social-humanistic work has taken her to the Middle East, Southeast Asia, Eastern Europe, the USSR, Africa and throughout the United States Her work has been featured in Life, The New York Times Magazine, Newsweek, People, the Sunday Times Magazine (London), Stern, GEO, French Photo and American Photo She is the author/photographer of The Invisible Thread: A Portrait of JewishAmerican Women Chris Hedges is a former war correspondent in El Salvador, Kosovo, the Balkans, the Middle East and the first Gulf War He joined the staff of The New York Times in 1990, and he was a member of newspaper's team that won the 2002 Pulitzer Prize for Explanatory Reporting for coverage of global terrorism He is the author of War Is a Force That Gives Us Meaning. 2005 г 224 стр ISBN 0970576870.
.